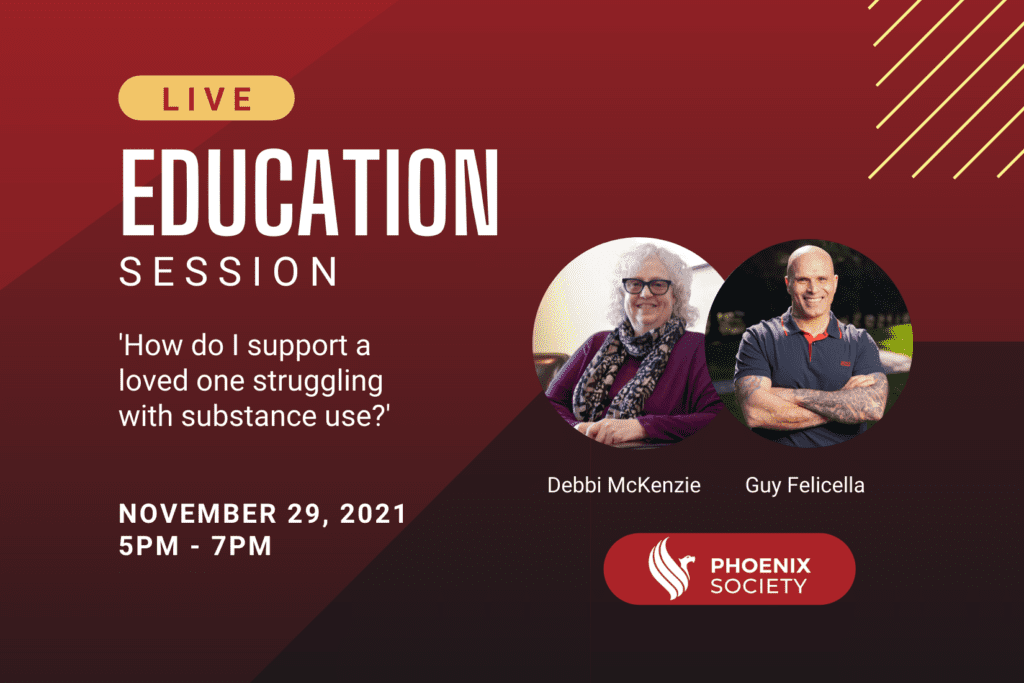 Phoenix Society invites you to join us on Nov. 29 for a free 'Heart of the Family' Virtual Education Session. This event will provide meaningful insight into how to support a loved one struggling with substance use and will feature amazing speakers. Come join us and hear from people with lived and educational experience, including Guy Felicella.
Hosted by Phoenix's "Little House" this seminar will include an education session with Registered Therapeutic Counsellor Debbi McKenzie, silent auction, as well as one family's journey to overcoming addiction.
Also hear from Keynote Speaker Guy Felicella former Phoenix client and recovery advocate.
"Human connection can change the direction of people's lives. Whether that's a social worker, health care worker or a family member (grandmother) showing up in my life at a very challenging time showing me kindness by taking me out to lunch or sending me a birthday card or just letting me know you cared gave me the ability to continue searching for my recovery path," says Guy.
A Silent Auction is being held in the week leading up to the event to help raise funds for Little House and its much-needed programs, including the 'Heart of the Family' program. Some great items are up for grabs, including a four-course VIP Dining Experience for 6 from Joseph Richard Group.
In May 2021, Phoenix Society merged with the Little House Alcohol & Drug Recovery Society, based out of Delta. The merger came about after a joint recognition that the organizations' values aligned, and together could provide enhanced support to more individuals struggling with substance use and their families.
"Our organizations have such common values and interests and that was apparent early on for me. This merger is a perfect fit – a match made in heaven," said Debbi McKenzie, Little House. "My passion and my dream has always been to work at a treatment centre, and bring family programs in. That's what's so wonderful about this fit, Phoenix's values align so well. We hope to have a wider reach and connect with more people in the community as a result of the merger with Phoenix Society."