Richard P. weighed just 87 pounds less than a year ago, when he had a near-death experience while living in a tent along a mountainside.
Today, the single father is thriving at his new home at Surrey's Phoenix Center where he is in residential treatment and supported by the "Reaching Home" program that launched in April 2020, which supports individuals in Surrey and the Tri-Cities who are homeless or at risk of homelessness.
Richard says his life spiraled downward quickly after losing his long-time housing. While searching for a new place for he and his son to live, he quickly discovered rental prices had gone up so significantly that he couldn't afford current market rates.
"It was devastating," recalls Richard. "I couldn't afford it, and I made some bad choices."
He fell back into substance use and says he lost everything in a matter of months.
At first, Richard was staying with family and friends, but his addiction left him out in the cold. He ended living out of a tent on the side of a mountain in Coquitlam, where he went to detox from various substances without letting anyone know where he was going.
He accidentally re-fractured his ankle from a previous break soon after he went up the mountainside. After two weeks of being trapped in his tent, and in a delirious state, he lit his tent on fire in an attempt to stay warm.
Luckily, Richard had one bar left on his phone and was able to call 911. Unable to speak due to smoke inhalation, he directed emergency personnel to his location over the phone by banging to indicate when he could hear sirens. He was airlifted out, brought to hospital and from there went to Surrey Urban Mission, which directed him to Phoenix Society's Emergency Response Centre. Since then Richard has entered treatment in Phoenix's residential programming.
Today, Richard regularly volunteers in the Phoenix community, is "team leader" on his treatment floor, and says he takes his recovery very seriously.
"There was no light at the end tunnel while I was up on that mountain. It was a dark time. It was a very lonely, scary, dark place to be. I never thought I'd be where I am today. I have my health and I have hope for my future. I will be forever grateful for Phoenix and everything it has done for me."
Richard's Outreach Worker, Marina Foster, has supported him through Phoenix Society's "Reaching Home" program.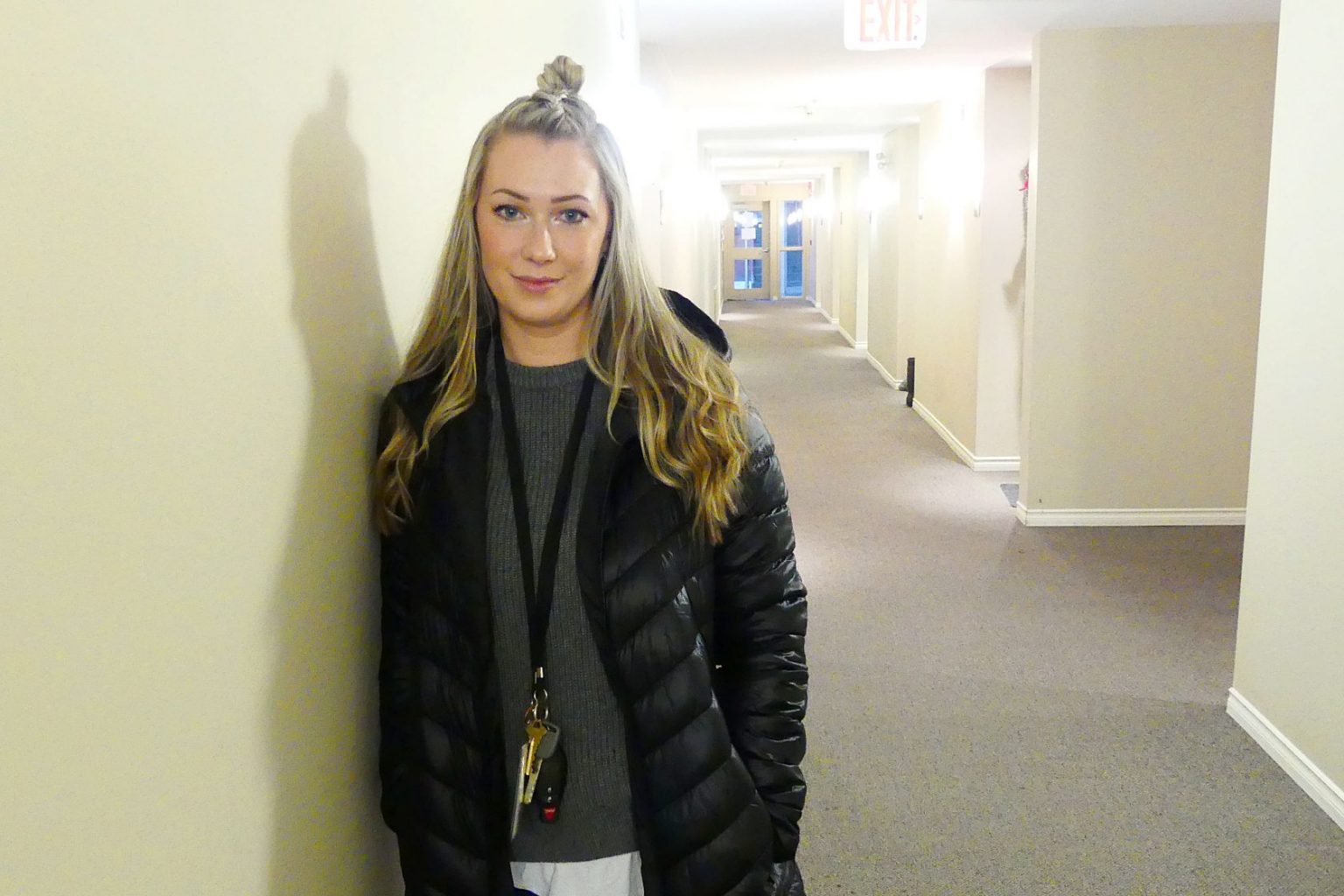 "We were able to take him shopping. And he was so excited, he hadn't had new clothes in months," she explains. "He's met with the ministry and they too have faith in him. He's doing really well, they say he may be able to have his son back within six months because he's working so hard.
The ministry has indicated that once Richard secures housing, he'll have custody of his son once again, something he never thought would be possible.
"He looks like a different person. Every day he has a huge smile on his face."
Marina supports nearly three dozen other Reaching Home clients, including Justin M., a 37-year-old Surrey father.
Prior to securing his own rental housing on Aug. 1 of 2020, he resided in a recovery home for just over a year. Through that facility, he was referred to Phoenix.
Justin said the support of Reaching Home start-up funding and the rental subsidy he still receives have been a "huge help" in settling into his new home with his son independently.
Marina drove and accompanied Justin and his son to take them shopping for basic food and household items when they settled into their new residence, and she still goes by his home once a month to deliver his rental subsidy cheque.
Helping others who have struggled with addiction and housing challenges is particularly meaningful for Foster.
"I went through addiction issues and having just one support person, like my mom, is what got me through it and made me where I am today," she says. "Just being that one support for somebody is huge."
What is Reaching Home?
Phoenix Society's Reaching Home program was initially envisioned as one that would support individuals find housing after leaving treatment programs.
The program had to quickly pivot amid the COVID-19 pandemic to ensure it was capturing those with the greatest need. Today, it supports individuals who are homeless, leaving shelters and/or recovery facilities.
As of Dec. 31, 2020, 16 people were recipients of the rent subsidies and demand continues to grow. To date, the program has successfully helped secure housing for 31 people.
Case Workers like Marina help clients with securing new market rental housing, securing rent subsidies of up to $450 for a period of one year, completing taxes, as well as helping to replace identification and other things needed to find safe and secure housing. Staff help clients build relationships with landlords, develop of life skills as well as improving access to basic needs such as food, clothing and transportation assistance.
Foster has handled about 30 clients in the new Phoenix Society program, which has served roughly 100 overall since its launch in the spring of 2020.
The clientele entering Phoenix's Reaching Home program have varied widely, demographically. From seniors to single parents, and is largely reflective of demographical trends seen in regional homeless count figures in terms of an overrepresentation of seniors and Indigenous populations.
"It's people struggling with addiction, it's women fleeing violence, it's a whole range. We've had a few couples, and some parents," Marina explains.
Marina says it's rewarding to know she's helping individuals reclaim their lives, and ultimately, their self confidence happiness.
"A lot of them have come so far. It's good to see. It's exciting to have them get their key to their rental and open it up – it's their space, it's their home and it's exciting."